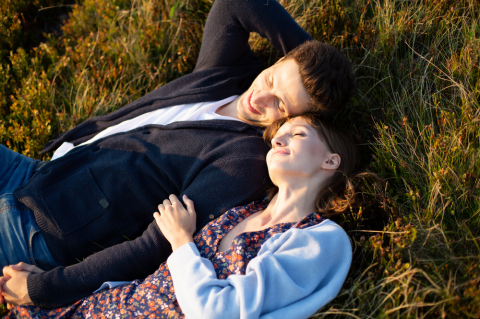 The most common cause of diagnosed infertility today is Polycystic Ovarian Syndrome (PCOS). It is actually a metabolic disorder that impacts ovulation and therefore fertility. Many times PCOS is an assumed diagnosis when a woman has an irregular cycle length, particularly long cycles, but there are a few criteria that should be met in order to actually diagnose PCOS. Two of these need to be present for a diagnosis:
- Irregular ovulation or anovulation (no ovulation)- Enlarged ovaries that appear to have cysts seen around the outer edge via ultrasound- Hirsutism - a condition where increased androgens lead to an excess of male pattern hair growth and loss or cystic acne.

There are other lab tests that can be analyzed to determine the likelihood of PCOS such as luteinizing hormone, follicle-stimulating hormone, estrogen, testosterone, DHEA, sex hormone-binding globulin, and insulin. It is important to find someone who can accurately read your labs to determine the best course of action.
Because PCOS is actually a greater metabolic disorder resulting in fertility issues, it is very important to address insulin regulation. Insulin resistance develops as a result of an unhealthy diet, lifestyle, genetics, and stress. Acupuncture, along with specific recommendations regarding diet and lifestyle, can significantly improve fertility outcomes for those with PCOS. Acupuncture has been shown to decrease insulin resistance, thus regulating hormones affecting ovulation. Although acupuncture is an important piece of the puzzle when it comes to issues in fertility pertaining to PCOS, there are also things that can be done at home!
Keep sugars and starchy foods low and healthy fats and proteins high. Many women find it a paleo-type diet can be helpful in regulating blood sugar. This will help with insulin sensitivity and ultimately rebalancing hormone levels. Studies have also shown that acupuncture improves the quality of eggs. Although egg quality is not always an issue with PCOS, increasing quality is always beneficial when it comes to conception. There are also ways to address PCOS with medications through your OB/GYN or reproductive endocrinologist and sometimes a combination of medications and acupuncture is necessary. Your doctors and acupuncturist will be able to come up with a plan that best suits your needs and desires. Below you will find one of my favorite PCOS-friendly breakfasts. As mentioned, eat foods high in protein and healthy fats and eat lots of non-starchy vegetables. Here's a delicious way to eat healthy and it's also really convenient because you can just grab a slice in the mornings and be on your way!
Vegetable Frittata
12 eggs

1 zucchini,

diced ½ in pieces 1 head broccoli,

chopped into small pieces 1 bell pepper,

diced ½ in pieces 1 red onion,

sliced thin 1 tbsp salted butter

1 cup whole milk½ cup cheese of your choice (we love gruyere in this!)

Salt and pepper to taste
Next, preheat oven to 425 degrees. Next, heat butter in a skillet, add sliced onions and a pinch of salt. Sautee on low until caramelized. Bring a small pot of water to a boil. Add broccoli for 30 seconds to blanch. Drain immediately and rinse with cold water. Whisk together eggs and milk in a large mixing bowl. In a 10 inch, oven-proof saute pan, add all the veggies including caramelized onions and blanched broccoli. You can also put in a pinch of red pepper flakes if you like a little extra heat. Pour the egg mixture over the veggies and sprinkle with cheese. Leave for 2 minutes on medium-high heat without stirring. Transfer the pan to the oven and bake for 20-30 minutes. To check if cooked through, jiggle the pan and see if the middle moves. If so, let it continue baking until set. The middle will also puff up when it's done.
Additionally to making changes in diet, medical acupuncture has proven to be a safe and effective way to treat PCOS. Here are the results from a meta-analysis completed in 2017 by the NCBI, "We found a low level of evidence that acupuncture is more likely to improve ovulation rate (MD 0.35, 95% CI: 0.14–0.56) and menstruation rate (MD 0.50, 95% CI: 0.32–0.68) compared with no acupuncture. We found statistically significant pooled benefits of acupuncture treatment as an adjunct to medication in luteinizing hormone (LH), LH/follicular stimulating hormone (FSH) ratio, testosterone, fasting insulin, and pregnancy rates, but the level of evidence was low/very low."1.
A low level of evidence may not sound that great but to me these are exciting results! Acupuncture research has really just started to be assessed with todays modern research methods. Just to prove my point, here is the conclusion; "There is limited evidence to judge the efficacy and safety of acupuncture on key reproductive outcomes in women with PCOS. Large-scale, long-term RCTs with rigorous methodological input are needed." The lack of research is typical for acupuncture studies but to me the most important result is the success of using acupuncture as an adjunct to medication. Acupuncture can produce amazing results when it's used as an adjunct to proper diet, exercise, rest and even some medications.
I love helping couples achieve their goal of having a family. Today we have more tools and information to help you achieve your goal then ever before! I have been helping couples for over a decade and I can tell you that taking the first step is the hardest part.
1. https://www.ncbi.nlm.nih.gov/pmc/articles/PMC5466220/#:~:text=Several%20clinical%20and%20animal%20experimental,testosterone%20in%20patients%20with%20PCOS.
Fertility acupuncture treatments are tailored to each person, men and women, depending on their Western and Chinese Medical diagnosis.
Stay Informed
When you subscribe to the blog, we will send you an e-mail when there are new updates on the site so you wouldn't miss them.
Comments
No comments made yet. Be the first to submit a comment