Phyto-Multiplex
Should you take a multivitamin? It is no mystery that the food we eat today is far less nutrient-dense then it was 50 years ago. Overtime food will become less and less nutrient-dense and soil depletion will only get worse. That's why we have multivitamins and other dietary supplements. Most of us don't even have time to consume the daily recommended diet. So for most of us, yes we do need at least a multivitamin. Multivitamins can help make up for food groups that are missing from the diet and they can help make up for a lack of nutrient-dense foods.
Phyto-Multiplex is a unique combination of Multivitamins + Phytonutrients + Trace Minerals. This highly concentrated mix of plant-rich in bioactive secondary Phytonutrients. What are phytonutrients? Phytonutrients are chemicals produced by plants. Foods with phytonutrients have antioxidant and anti-inflammatory benefits. PhytoMultiplex's science-based spectrum of phytonutrients—enhanced with quality vitamins and minerals—is designed to recharge, nourish, and defend your cells. It's intelligently designed to support well-being and the health of multiple body systems:*
Clinical Study Outcomes*
The Functional Medicine Research Center did a clinical study on this product and showed antioxidant protection along with other health benefits. They took healthy subjects for 4 weeks on Phyto-Multiplex ages 18-65 and found a significant reduction of their LDL and myeloperoxidase "MPO" Substantial reduction in gene expression biomarkers: plasminogen activator inhibitor-1 (PAI-1)* After the 4-week trial, the subjects had an increase in serum carotenoids, folate and B12, and a decrease in unhealthy cardiovascular markers. Formulated to be the foremost nutrigenomic aid in daily nutrition and to support stable gene expression and adapted aging* A proprietary mix of concentrated plant and herbal extracts with dynamic phytonutrient indexes, confirmed by (HPLC) High-Performance Liquid Chromatography testing. HPLC - A technique used to separate different constituents of a compound using high pressure to push solvents through a column. This test is used to analyze the interaction of drugs and the metabolites of human biological fluids. Amplified by clinically effective levels of specific plant bioactives (Plants and their biologically active chemical constituents, sometimes called secondary metabolites or bioactives) - resveratrol, zeaxanthin, lycopene, and lutein Plus a synergistic mix of 23 essential vitamins and minerals; A complete list of methylated water-soluble and fat-soluble vitamins and 10 trace minerals. Created to aid cellular health throughout the body*
Increases Cellular Communication
Designed to aid cellular health throughout the body with phytonutrients and vital nutrients that enhance cellular signaling* Resveratrol + grape seed extract + green tea have displayed in testing an ability to recharge cellular communication and helps decrease inflammation* Folate, niacin, and vitamins B6 and B12 are critical for the maintenance of a healthy life cycle in neurons and other cells* These vitamins are vital for the brain, reproduction, pain tolerance, skin, vascular functions, and much more. Thiamin, riboflavin, and niacin are crucial for conducting mitochondrial function to help levels* Decreases free-radical damage in response to oxidative stress and mediates cell to cell communication to decrease inflammation
Immune Support Through Free Radical Reduction*
Triple lab tested with advanced technologically and research methodologies display prolific antioxidant threshold* Natural mixed carotenoids (zeaxanthin, lutein, and lycopene), Zeaxanthin = Paprika + Saffron Lutein = Green leafy vegetables Lycopene = red fruits, tomatoes, red carrots, watermelon Resveratrol, and tocopherol defend against oxidative stress* Zinc, Vitamin C, copper, and selenium encourage antioxidant potential* and they are major immune system boosters, Proven Antioxidant Ability*
Total oxygen radical absorbance capacity (Total ORACFN) assay was done against five major free radicals to measure antioxidant potential* Data shows of all Phyto-Multiplex ingredients equivalent to 2 tablets showed a high total ORACFN, Better Aging Through DNA Stability*
DNA stability and mitochondrial function can be a measure of potential healthy aging. A Comet Assay determined that Phyto-Multiplex's ingredients show 52% greater DNA stability in immune cells*
As you can see, this is no ordinary multivitamin. A daily dose of Phyto-Multiplex is equivalent to eating 24 fruits and vegetables. This product is triple GMP certified. This research-based formulation delivers focused, multidimensional support for healthy aging with the power of concentrated phytonutrients—in just 1 to 2 tablets daily.*
Enter coupon code FUNCTIONALFARMACY at checkout for a discount!
---
---
The Functional Farmacy is your home for premium organic, and GMP certified Vitamin's, Supplements, Herbs, Soaps, and Beauty products. We encourage Functional Medicine based supplementation for a much more scientific approach. Click here for more info on Functional Medicine.
Developed by renowned acupuncturist, herbalist, and functional medicine practitioner, Dr. Christina Fick in Evergreen, Colorado. Dr. Fick (DAOM) has a Master's and a Doctorate in Chinese Herbology and a certificate in Functional Medicine. Her Functional Farmcay represents her expertise in both Eastern Herbs and Western Supplements and Vitamins.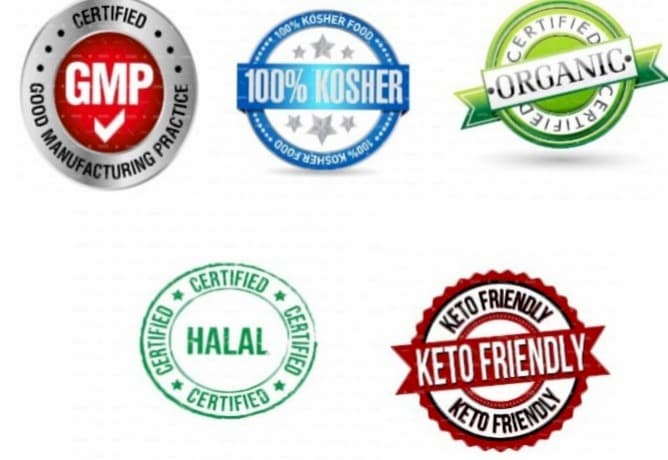 ---
Stay Informed
When you subscribe to the blog, we will send you an e-mail when there are new updates on the site so you wouldn't miss them.
Comments
No comments made yet. Be the first to submit a comment