Best Bang For Your Buck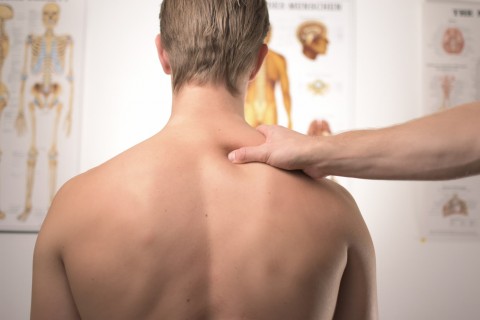 I primarily write these articles to educate the community about acupuncture. Acupuncture is an amazing therapy that is underutilized and largely unknown to most people. I strongly believe that through education, I can help lead people to a healthy lifestyle and maybe even acupuncture. But, in this article, I am going to do something different. I am going to share with you why you get the best bang for your buck at my clinic.
Both myself, Dr. Christina Fick, and my second acupuncturist, Dr. Jill Zundelevich, have higher credentials than 99% of all acupuncturists in Colorado. There are less than 10 acupuncturists in Colorado who have a doctorate. Only 1% of American acupuncturists hold this degree, in total. That's why when we say, "We are Colorado's premier acupuncture clinic," we mean it! Why is this so important? We had two additional years of studying Western medical conditions and clinical practice under intense observation, and we also got the opportunity to work in China! In our doctoral programs, we truly became "integrative" practitioners. The word "integrative" is used maliciously by many. I was far from integrative prior to completion of my doctoral program. When I mastered how to apply MRIs, X-rays, blood lab results, and physical exams to acupuncture, then I felt like I was truly "integrative." I treated 100 patients per day in China. The amount of experience Dr. Zundelevich and I gained in our doctoral programs is unmatched. This means we can identify problems quicker, treat patients more efficiently and safer, and we work with your primary care physicians to get you and your family better, faster.
Perhaps what's most unique about our practice is specifically how we practice and everything that comes with it for one price. Medical acupuncture is an anatomy based therapy which is backed by scientific evidence. It is quite uncommon to find medical acupuncturists, as this curriculum is not taught at the master's level—only doctoral level. Functional medicine is a complex review of a patient's blood work with the intent to spot nutritional deficiencies and organ dysfunctions to prevent disease. This approach takes guessing what's going on with you out of the picture. We take our findings from functional medicine and apply them to medical acupuncture to give our patients a truly integrative experience and results! So, not only do we get a solid diagnosis for acupuncture, we have an unbiased game plan for diet and lifestyle changes based on your blood tests, and then we track your progress.We try to be the anti-woo-woo!
Wrapped into the same price, you get any modalities you might need such as cupping, kinesio taping (KT tape), gua sha (or graston), infrared laser therapy and electrical-stimulation! It is almost impossible to find a successful acupuncture study without electrical stimulation. E-stim (for short) supercharges the treatment by helping the brain stimulate more endorphins and it helps reduce inflammation quickly. We have China grade e-stim machines that not only help stimulate endorphins but also help to build and heal damaged tissue and collagen (also great for wrinkles!).
Ever heard of dry-needling? That's just a normal part of medical acupuncture. One of the first things we do when you're on the table is palpate for any myofascial trigger points (painful, annoying knots in your back and neck). As doctors of acupuncture, we are trained to go beyond what normal acupuncturists, chiropractors or physical therapists can do. We can identify and dry-needle trigger points all over the body! And we don't just dry-needle—we add e-stim to the trigger points. And if that's not enough, we even inject the trigger points with vitamins such as B12 or natural anti-inflammatories such as Arnica or Traumeel. My Chinese mentor would say, "How can you get patients better, faster, without injecting them?!"
Between Dr. Zundelevich and I, we can help patients get pregnant, help with adverse symptoms of pregnancy, induce labor, and we can even turn breech babies on the spot! Our most common patients have back pain, but we can treat post-stroke, lyme disease, Parkinson's, multiple sclerosis, gastro-intestinal disorder, sinusitis, insomnia, asthma, migraines, Ménière's, frozen shoulder, tennis elbow, allergies, hyper/hypotension, arthritis, sciatica, and much more!
So many people come to us as a very last resort. They have tried everything their primary care physician suggested and nothing changed. I have a lot of patients who were told their pain has no source, and we look at the functional medicine piece and almost always find a cause for their pain. I have seen several patients who were told they might not ever have children. We looked at their blood tests to find simple digestive markers that needed to be addressed, and those patients got pregnant!
I have seen patients who were told there was no cause for their neuropathy and a simple iron test showed major problems that were causing the neuropathy. We addressed both issues with acupuncture and diet and the neuropathy subsided. I see lots of complicated digestive cases (those are my favorite!) where the patients have been told to do a food allergy panel and stool test costing them thousands, with no results or relief. After I looked at these patients' metabolic and CBC (regular blood tests) lab results, I identified overlooked markers that were easily fixed with acupuncture by down-regulating inflammation and a temporary diet change. By having someone checking your blood tests regularly and really keeping an eye on them, you are truly preventing disease and giving yourself the best insurance for health and well-being you can. All of this is a part of our one-price service! We have two acupuncture doctors in one location who do all of this for you here in Evergreen! What a great bang for your buck!
,,Evergreen Medical Acupuncture
- Medical Acupuncture
- Functional Medicine
- Cosmetic Acupuncture
- Dry Needling
- Herbal Pharmacy
- Prescription Grade Supplements
- Fertility
- Fire Cupping
- Biopuncture Injection Therapy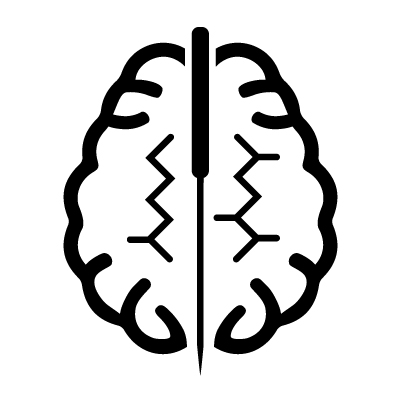 Stay Informed
When you subscribe to the blog, we will send you an e-mail when there are new updates on the site so you wouldn't miss them.
Comments
No comments made yet. Be the first to submit a comment