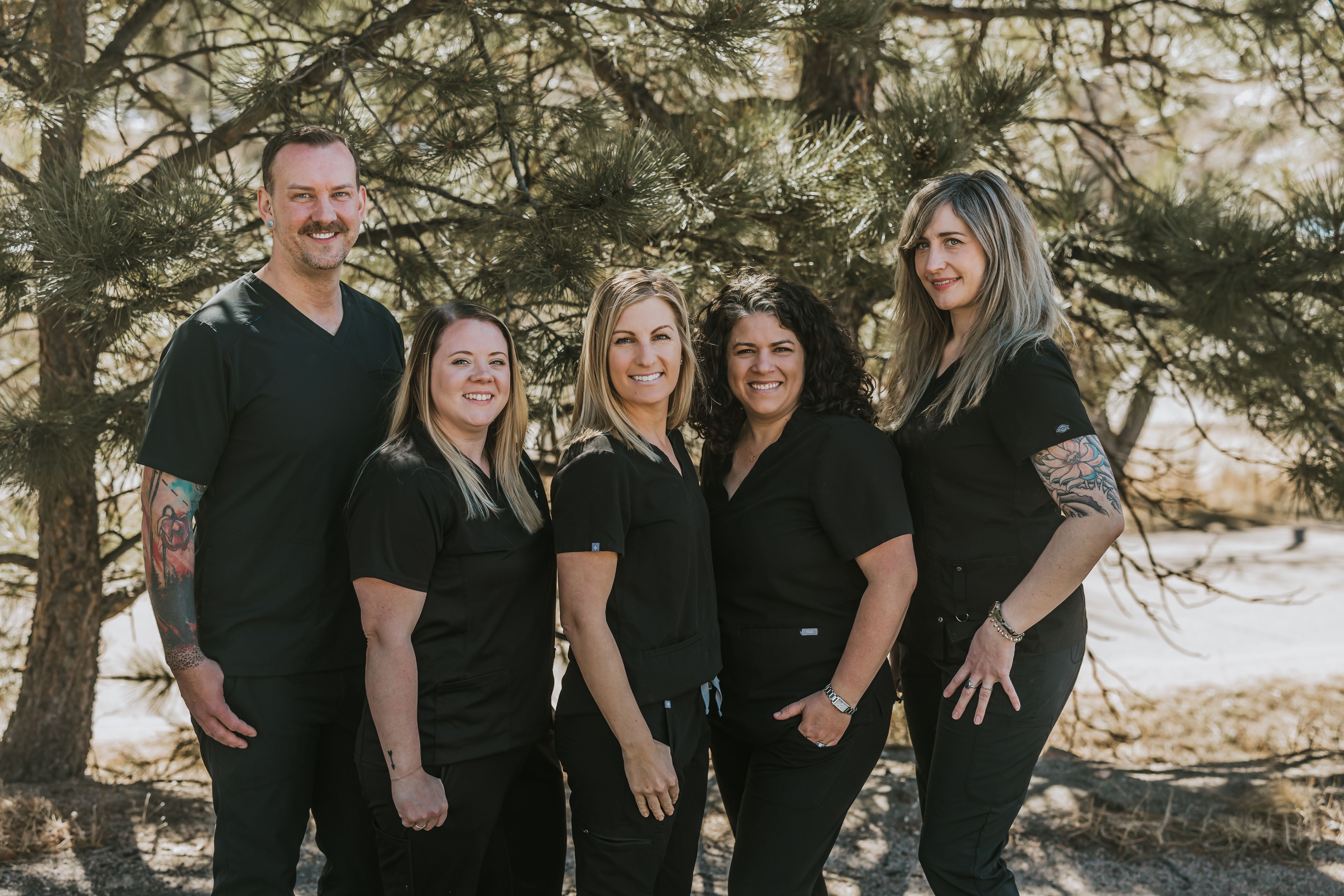 We have some of the countries' most educated Licensed Acupuncturists. We hire only Doctors of Acupuncture who have an additional year or more of a clinical doctorate. This experience makes a huge difference to patients' outcomes. 
Dr. Christina Fick, DAOM, LAc
Owner, Medical Acupuncture Doctor
Christina is born and raised in Evergreen, Colorado. She grew up doing all activities outdoor and adventure related. As a young child she was backpacking, climbing, hiking. When Christina was 14 years old she was infected with Lyme Disease. After exhausting her Western Medicine options, Christina sought treatment for acupuncture, mostly out of desperation! At the time, Christina was in a military training program called Civil Air Patrol where she flew cessna planes and learned the military lifestyle. She was also playing varsity soccer at Evergreen High School. Acupuncture helped her so much that she decided to pursue it as a career instead of joining the Air Force as planned.
Dr. Jill Zundelevich, DACM, LAc
Cosmetic & Fertility Specialist
Jill was born and raised in Redwood City, California and has recently made Colorado home. She has always been an active, outdoors person but after finishing her Bachelor's degree, she began getting debilitating migraines that limited her ability to do the things she loved. After exhausting all other options, she decided to see if acupuncture could help. Lo and behold, it was the answer to not just the migraines but to better sleep, less stress, and a healthier lifestyle. Jill fell in love with the holistic nature of acupuncture and believes wholeheartedly in the mind-body-soul connection of the medicine. She sees herself not just as a practitioner of Chinese Medicine, but as someone who teaches people about how to best care for themselves. Jill believes in the prevention of disease, not just the treatment of it.
Dr. Jen Kralowetz, DACM, LAc
Orthopedic & Medical Acupuncturist
Jen was raised in Massachusetts but has spent most of her adult life in the San Francisco bay area.  Jen, her husband, and young son moved to Colorado in 2020. She was interested early on in alternative and holistic medicine. Jen has always been an outdoor enthusiast and the principles of holistic medicine that blend with nature just came naturally. Jen also is a writer and editor of a medical and lifestyle website and has done copywriting for a prominent travel company. Jen and her family are loving living in Golden and enjoying all Colorado have to offer.
Dr. Jordan Wheeler, DACM, LAc
Medical Acupuncturist
Jordan Wheeler is a Licensed Acupuncturist in Colorado. Jordan obtained his Master of Science in Traditional Chinese Medicine in 2013 from the American College of Traditional Chinese Medicine. She earned a Doctorate of Acupuncture and Chinese Medicine in 2017 at the American College of Traditional Chinese Medicine, totaling 3,500 hours of post-graduate studies and over 1,000 hours of clinical training. He obtained his California Acupuncture License in 2014 and practiced in California for 5 years before moving to Denver. He is a Diplomate in Acupuncture by the National Certification Commission for Acupuncture and Oriental Medicine (NCCAOM #155568) and is licensed in Colorado (#2572). Jordan's training includes acupuncture, herbal medicine, injections, and cupping. He has extensive training in pain management and orthopedics, mental health, and PTSD. 
Medical Assistant/Front Desk Staff
Alaisha Renaud
Alaisha (A-Lay-Sha) was born and raised in Colorado, she trained to be a Medical Assistant at College America of Denver. She has also attended Metro State University and Adams State University. Alaisha has worked for other busy medical clinics in the area including family medicine, orthopedics, and pain care. She is now an integral part of the Evergreen Medical Acupuncture staff. She schedules most patients and helps with insurance questions.